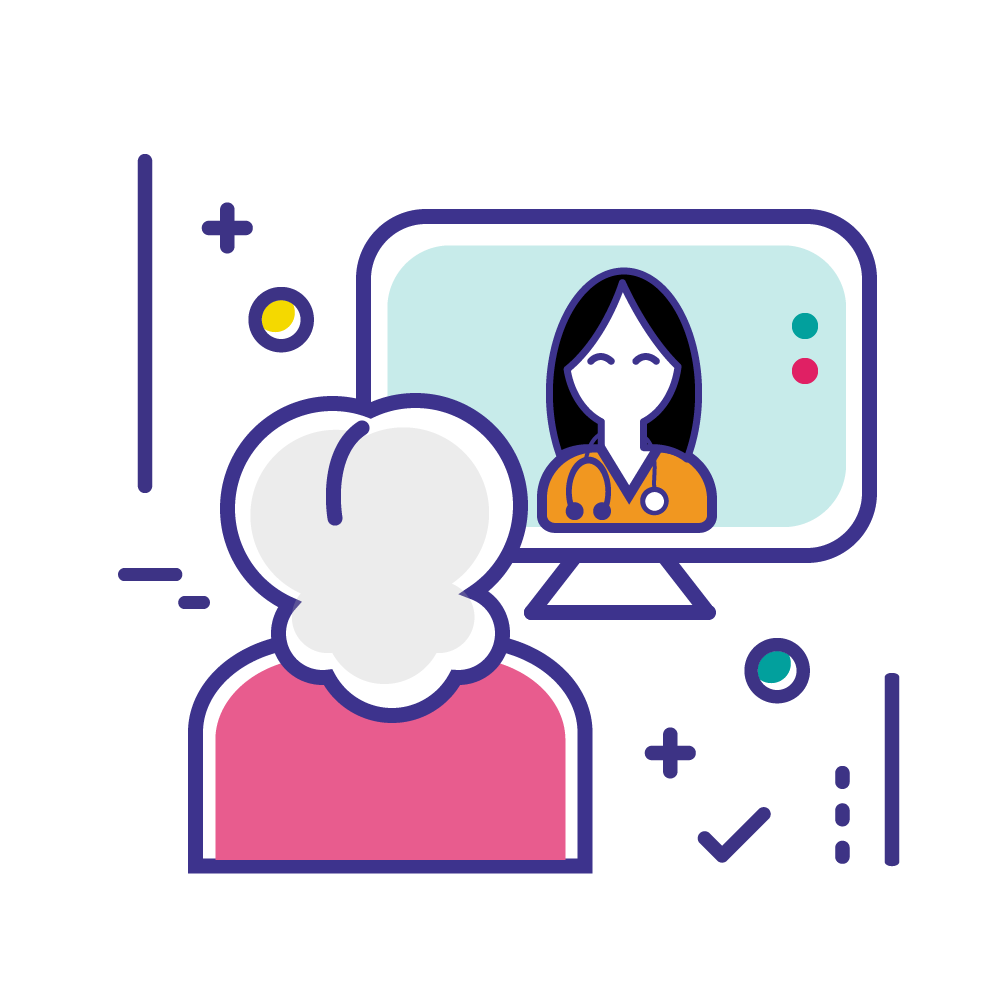 While use of virtual care has increased since the onset of COVID-19, certain challenges remain — this project will support providers and other health workers through sharing resources, best practices and toolkits.
Supporting clinicians with virtual care tools and training.
Virtual care can improve how we provide healthcare across Canada – often as a complement to in-person care. The pandemic has proven the value of this method of care delivery, and patients and providers want to continue using it after the pandemic ends. According to the 2021 National Survey of Canadian Physicians, most physicians believe virtual care improves patient access and enables quality, efficient care for their patients.
But to optimize their use of virtual care, clinicians need the right tools and training. Healthcare Excellence Canada and Canada Health Infoway have partnered to advance virtual care change management – part of Infoway's initiatives to develop and expand virtual care solutions across Canada and HEC's efforts to shift care closer to home with safe transitions. The Clinician Change Management project will help ensure that providers and other members of the care team, including patients and their essential care partners, are well-equipped to help transform care — so more people can benefit from equitable, safe and high-quality virtual care.
Clinician Change Management Project
Healthcare Excellence Canada and Canada Health Infoway have partnered to launch the Clinician Change Management project, which will initially focus on improving virtual primary care experiences and outcomes for patients in community settings, with the intention that this work will be scaled to other clinical areas and/or settings. Work for the Clinician Change Management project involves curating a toolkit of resources and launching the Virtual Care Together design collaborative.
Virtual Care Together Design Collaborative
Virtual Care Together is a new design collaborative offered by Healthcare Excellence Canada in partnership with Canada Health Infoway. Through the collaborative, community-based primary care practices and organizations from across Canada will prepare, implement and evaluate virtual care tools and practices. The design collaborative launched in October 2021 and will run to the end of March 2022.
The Virtual Care Together collaborative will test and refine supports needed for community-based primary care providers to implement safe virtual care services, as well as inform toolkit content and development. The focus is on tools and practices that provide equitable, safe and high-quality virtual care that meets the needs of patients and communities, improving experiences and outcomes. Participants will gain access to these tools through the toolkit, which will be refined based on their feedback.
Following the collaborative, Infoway and HEC will determine the appropriate strategy for scaling use of the toolkit and longer-term rollout.
The Virtual Care Together design collaborative teams will be announced in the coming weeks.  
Clinician Change Toolkit
Validated through interviews, focus groups, social media scans and a survey of more than 200 clinicians and support staff, Infoway and HEC have identified three areas of focus for the Clinician Change Toolkit:
Appropriate Use of Virtual Care
Clinicians and support staff need methods to determine when to use virtual care based on patients' needs/capabilities, their care requirements, and the clinicians' capabilities.  
Quality and Safe Virtual Care Interactions
Clinicians and support staff need support to enhance the quality and safety of virtual care delivery, including communication skills (e.g., web-side manner, virtual relationship building) and virtual assessment skills (e.g., virtual diagnostic cues).
Use and Optimization of Virtual Care Services
Clinicians and support staff need ongoing support to address issues and challenges associated with enabling and delivering virtual care services, especially as they adapt their workflows (e.g., incorporating privacy, security, and informed consent).
Content for the clinician change toolkit is in development and will be available after March 2022.
Digital Health Learning Program
Complementing the Clinician Change Management project, the Digital Health Learning Program aims to improve the digital health literacy of patients, families and caregivers by providing resources and education to improve their awareness, understanding and ability to access virtual care. These resources can also be leveraged by care providers to help their patients understand and use virtual care.
You can learn more by visiting Canada Health Infoway's website.