The 2020 Safety Competencies Framework (2nd Edition) is a simple, powerful and flexible framework. It includes enabling competencies that can be adopted and adapted by diverse healthcare programs to design curricula to teach safety and quality, for any sector or healthcare program. Policy-makers, regulators and accreditors can also use it as a valuable resource to guide system change. 
The framework's six domains support healthcare providers to transform patient safety evidence into action, as shown in the following diagram. The content in this 2nd Edition of the framework is strengthened by advancements in collective knowledge, including around patient and family partnership, leadership, quality improvement and cultural competency concepts.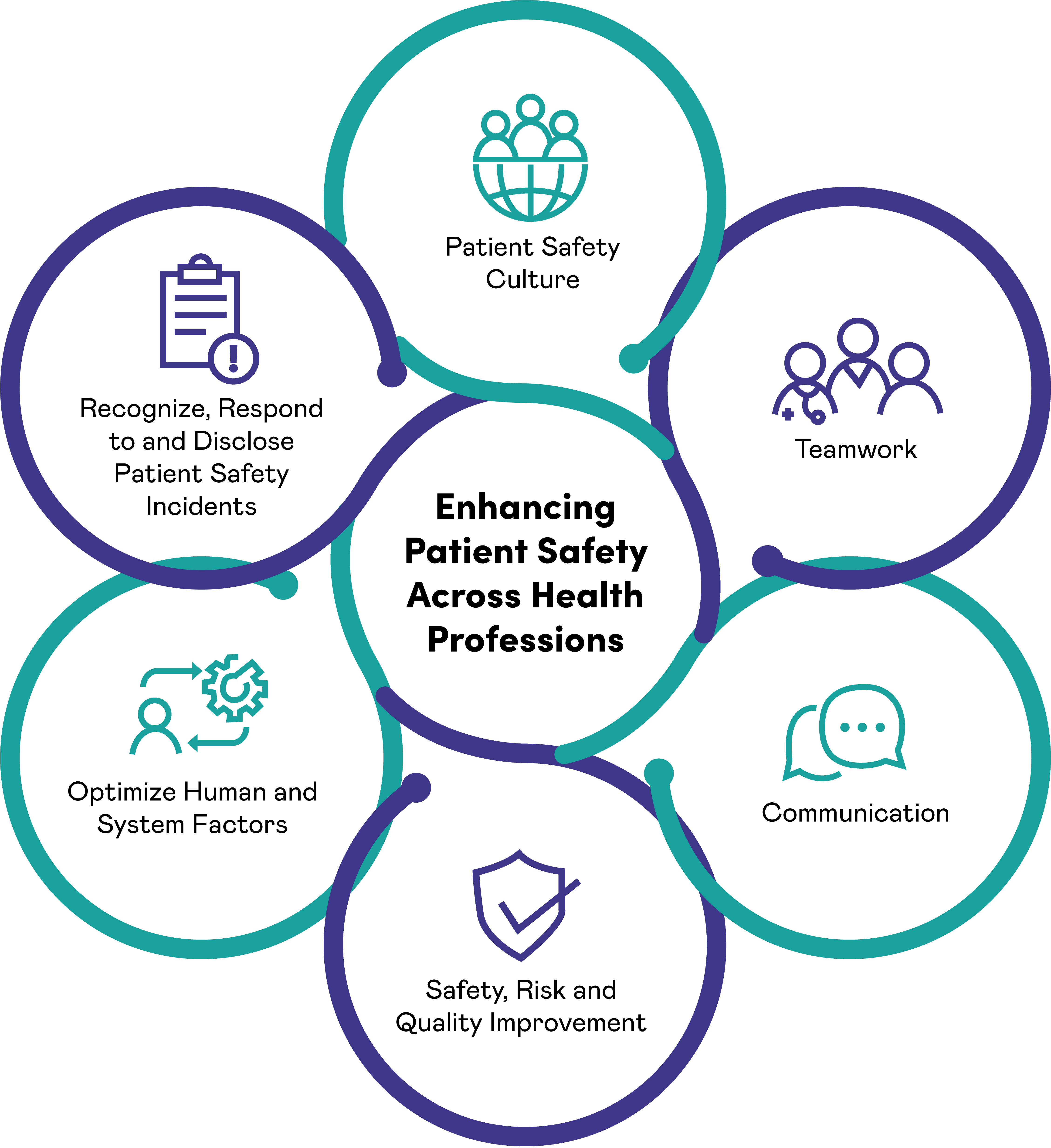 The Safety Competencies Framework Domains:  
Domain 1: Patient Safety Culture 
Improving patient safety culture involves recognizing the importance of ongoing collaboration and the commitment to advocate for change.  
High-performing interprofessional teams demonstrate capabilities and competencies that are essential to efficient, effective and safe collaborative practice.
Effective communication benefits both patients and healthcare providers, builds trust and is a precondition of obtaining patient consent. 
Domain 4: Safety, Risk and Quality Improvement 
Healthcare providers need to collect and monitor performance data to assess risk and improve outcomes.  
Domain 5: Optimize Human and System Factors 
Optimizing the human and environmental factors that support the achievement of best human performance is an essential safety competency for all healthcare providers. 
Domain 6: Recognize, Respond to and Disclose Patient Safety Incidents 
Open, honest and empathetic disclosure and appropriate apologies by healthcare providers benefit everyone: patients and families, healthcare providers and their organizations.