About World Patient Safety Day
The 2021 theme for World Patient Safety Day was Safe maternal and newborn care: Act now for safe and respectful childbirth.
In May 2019, all 194 World Health Organization Member States endorsed the establishment of World Patient Safety Day to be marked annually on September 17. It was established to enhance global understanding of patient safety, increase public engagement in the safety of healthcare, and promote global actions to enhance patient safety and reduce patient harm. Globally, approximately 810 people die every day from preventable causes related to pregnancy and childbirth. In addition, around 6,700 newborns die every day, amounting to 47% of all under-5 deaths. Moreover, about 2 million babies are stillborn every year, with over 40% occurring during labour.[1]
Everyone should have a safe and respectful childbirth experience. This includes being able to make informed choices about birthing options and having access to medical and other support to ensure people who give birth and their babies are safe before, during and after birth.
In Canada, having equitable access to safe, and high quality maternal and newborn care closer to home matters, especially for those living in rural, remote, and isolated communities. In First Nations, Inuit and Métis communities, access to high quality primary health care can improve maternal and newborn care by helping ensure it is culturally safe and free from racism.
The Canadian World Patient Safety Day campaign is led by Healthcare Excellence Canada.
Partners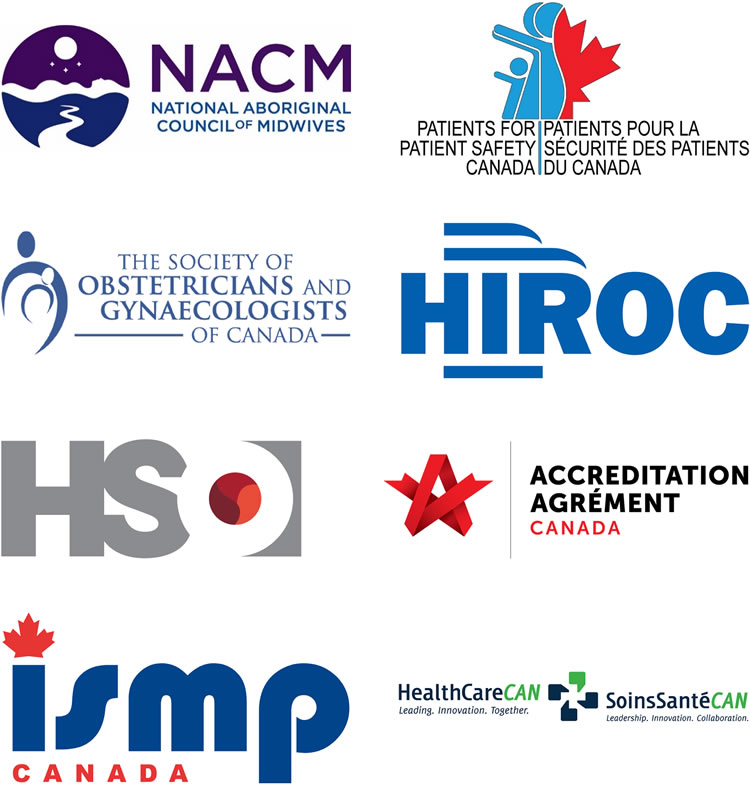 [1] World Health Organization. (2021). World Patient Safety Day 2021. https://www.who.int/news-room/events/detail/2021/09/17/default-calendar/world-patient-safety-day-2021