Learning Together: Delivering in Uncertain Times
The COVID-19 pandemic has increased the urgency to share learning across care settings, in real time. The need to move quickly to improve support for underserved people, and the people who care for them, is especially critical as existing gaps in health and care widen.
In response, Healthcare Excellence Canada has launched a new platform to connect residential substance use facilities and emergency shelters so lessons learnt can be shared and together, we can expand the reach of what's working so more people can benefit.
This learning series is part of the LTC Expanded program, however everyone interested in this series is warmly welcomed to participate.
We are starting the series with webinars. We want to hear from those who will use and benefit from a learning series – what matters to you? What topics do you want to cover? What format works for you? This learning series will be co-created by those who join.
Upcoming events
Webinar: Wednesday April 28, 12:00 pm – 1:00 pm (ET)
Supporting the Wellbeing of Staff in Shelters and Substance Use Centers – Part I
With Jeanette Waegemakers Schiff from the University of Calgary and Alana Jones from Fred Victor
Hosted by Ryan McCarthy from Canadian Centre on Substance Use and Addiction and Lindsay Yarrow from Healthcare Excellence Canada
Jeanette Waegemakers Schiff and Alana Jones will lead this webinar on organizational and individual responses to the increased traumatic stress amongst homeless services staff, which has been greatly exacerbated by the COVID pandemic. Jeanette Waegemakers Schiff will discuss the importance of psychosocial and trauma informed training, education and supports for staff experiencing increased traumatic stress and working in vulnerable and high-risk situations, based on the findings from her Canadian Institutes of Health Research funded project Traumatic Stress and Mental Health Impacts of the COVID-19 Pandemic on Front-Line Workers in Homeless Services. Alana Jones will provide her experience as Director of Housing Access and Support Services at Fred Victor and the strategies the organization has undertaken in supporting staff well-being throughout the pandemic.
Past events
Tuesday March 23
COVID-Alert Risk Evaluation (CARE) program
With Grace Richandi and Tina Kaur from Inner City Health Associates
Watch the recording via YouTube >
Inner City Health Associates will lead this webinar and share details about their CARE program that was developed as response to the complexities and vulnerabilities of people experiencing homelessness during the pandemic. CARE offers individual and shelter-level COVID prevention and mitigation interventions as well as immunization planning tools for Toronto based shelters. The CARE program is currently serving 144 shelter programs with nearly 5,000 clients and is positioned to become a transformational service to support ongoing care, immunizations and recovery from the pandemic.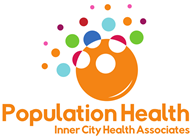 LTC+ Expanded is a collaboration between the Canadian Centre for Substance Use and Addiction, BC Patient Safety and Quality Council and Healthcare Excellence Canada.