Today, Healthcare Excellence Canada is welcoming primary care practices, organizations and multidisciplinary teams from across Canada to Partnering on Appropriate Virtual Care, a program that helps care providers and patients work together to ensure virtual care is provided in an appropriate, safe and equitable way. There are 41 teams making up a total of 135 sites in nine provinces participating in the program.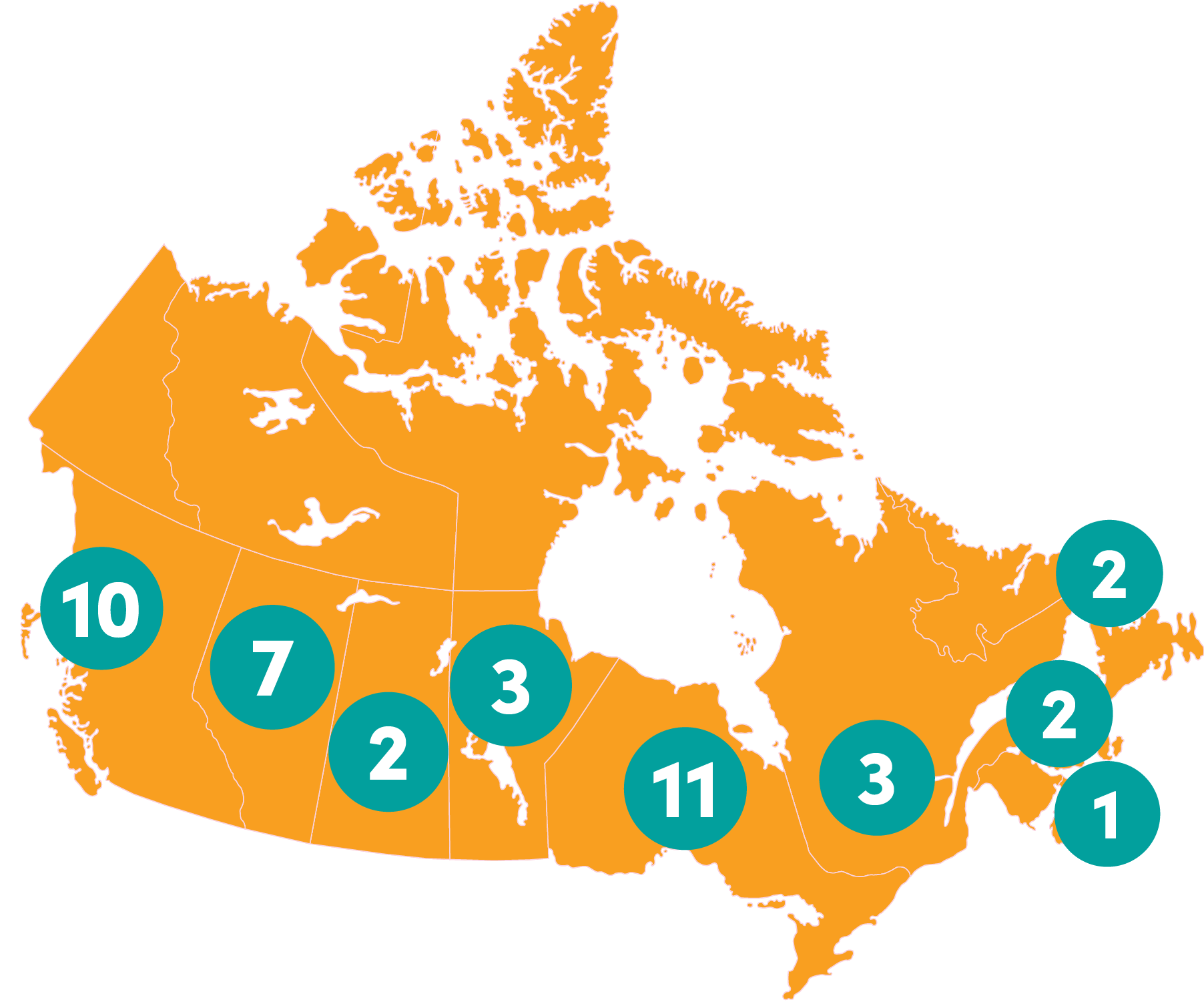 Virtual care is growing rapidly across the country as more primary care providers use technology to deliver healthcare, and recent data from Canada Health Infoway indicates that 94 percent of people in Canada are interested in accessing digital health services. It can be beneficial for people who live in rural, remote or northern communities, who may otherwise need to travel long distances to receive care. 
While virtual care – delivered via video visits, telephone, remote monitoring, email and secure messaging – allows patients to connect with healthcare providers from their home or community, it's just one part of a broader continuum of care. Many of the potential benefits of using virtual care depend on making good decisions about when it's used and how.
Partnering on Appropriate Virtual Care will equip care providers to partner with patients, families, caregivers and communities to build knowledge and co-create and resources such as frameworks that support them to deliver care in an appropriate, safe and equitable way.
"Everyone wants and deserves safe, high-quality healthcare, whether in-person or virtual," said Jennifer Zelmer, President and CEO of Healthcare Excellence Canada. "That's why we're supporting the expansion of virtual care that is appropriate, safe and equitable across the country."
Participating teams are receiving up to $20,000 in seed funding to develop and implement an appropriate virtual care framework in partnership with patients and communities. They also receive capacity building supports such as tools and best practices, unique opportunities to learn and share with others delivering virtual care across Canada, and direct support from subject matter experts and coaches.
"Virtual care is important to ensuring Canadians get access to the health care services they deserve when and where they need them. By supporting the Partnering on Appropriate Virtual Care program, we are helping share and implement best practices, so that all Canadians, particularly those in rural and remote communities, can benefit from accessible, culturally safe, and appropriate high-quality family health services," said the Honourable Jean-Yves Duclos, Minister of Health. "As we work to strengthen health care across the country, we will continue to collaborate with HEC and all our partners to support the use of evidence-based approaches that improve access to care."
This initiative builds on the Virtual Care Together design collaborative, delivered in partnership by HEC and Canada Health Infoway. It is part of HEC's work to spread innovations that bring care closer to home and community with safe transitions.
For more information: