Resources for Healthcare Providers and Leaders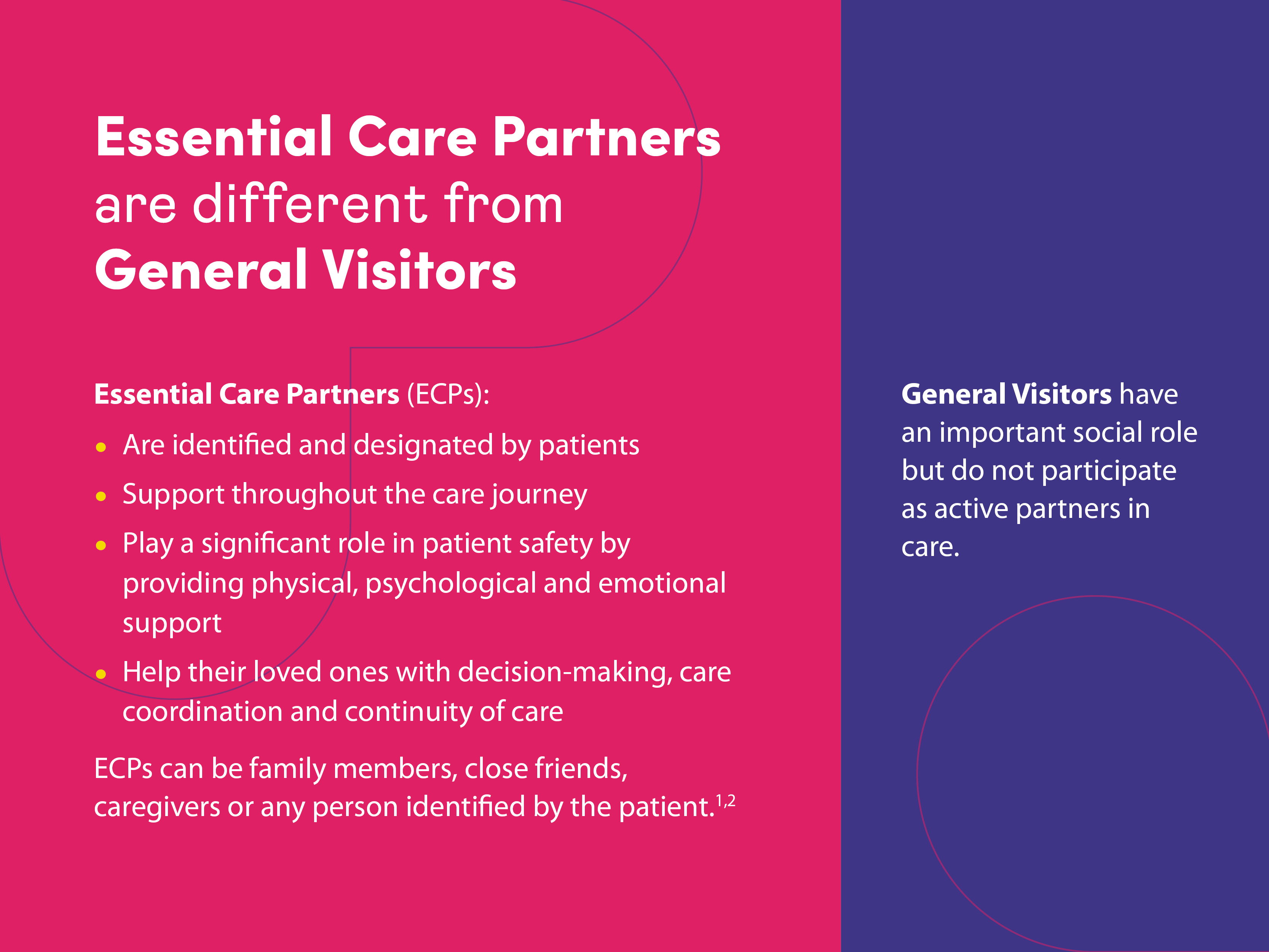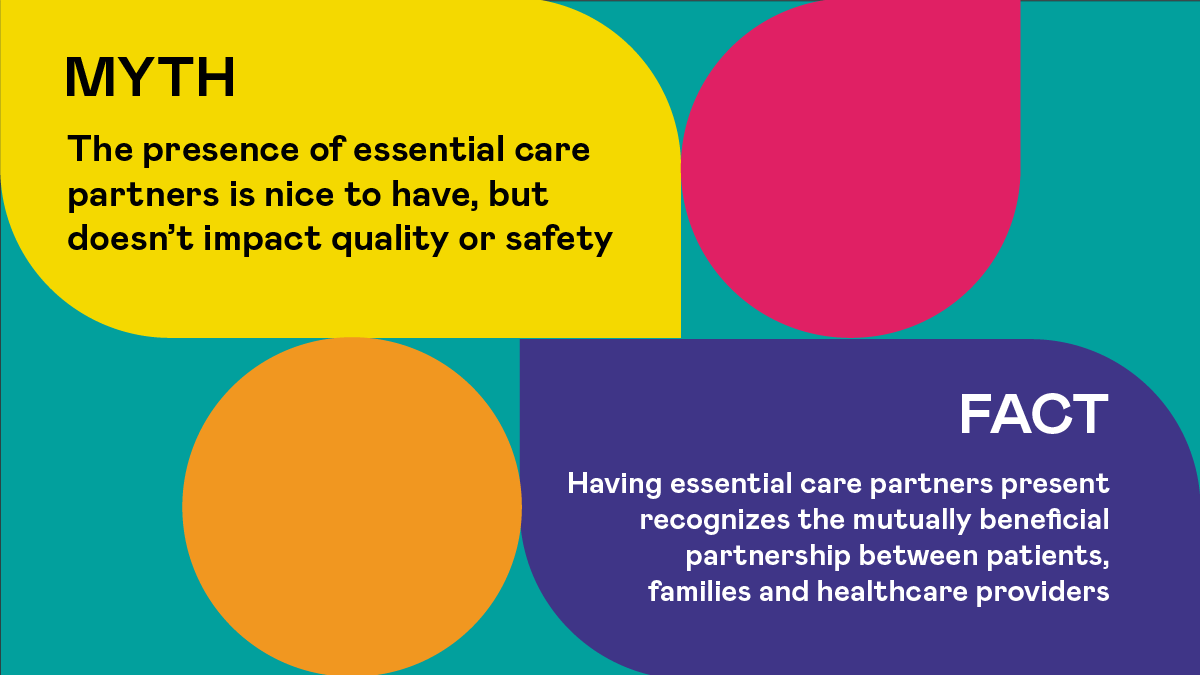 The presence of Essential Care Partners benefits patient safety, experience of care and outcomes, such as3:
Helping to prevent falls
Improving the accuracy and quality of shared information, such as their loved one's medical history
Improving medication safety and recognizing medication errors
Identifying health risks and changes in condition (e.g. pressure ulcers, cognitive function)
Providing comfort, which contributes to reducing loneliness, isolation, depression, anxiety and improvement in overall mental health
Reducing healthcare provider stress, moral distress and burnout while increasing the level of person-centred care necessary for patient safety and well-being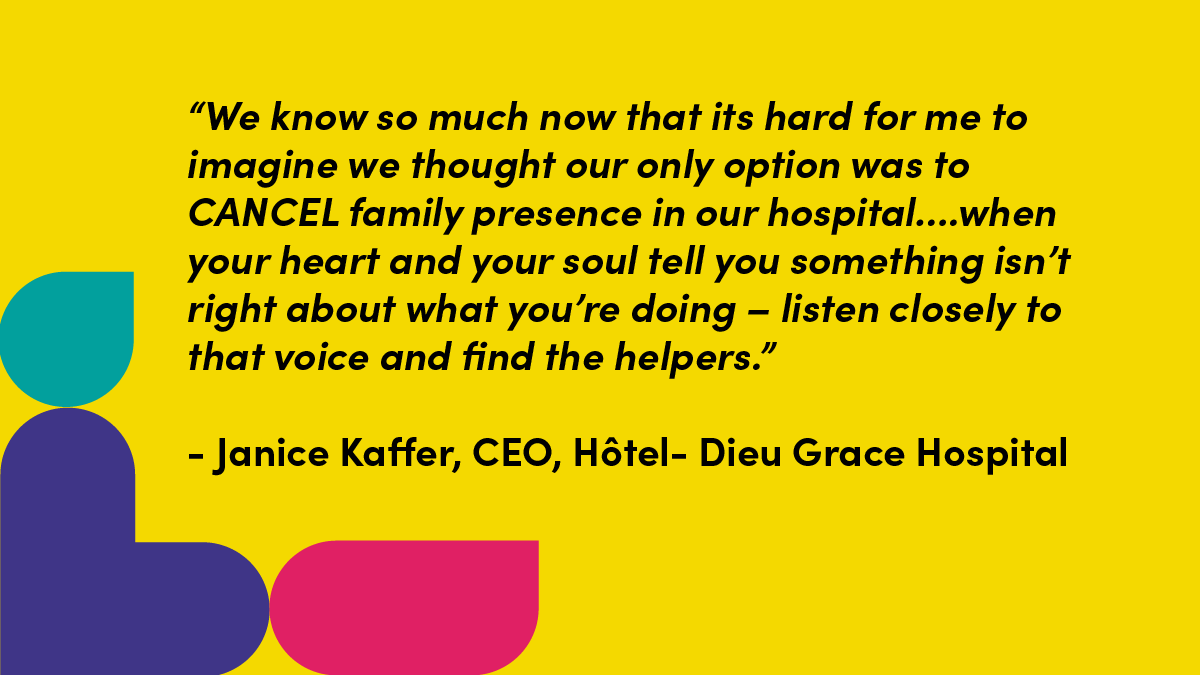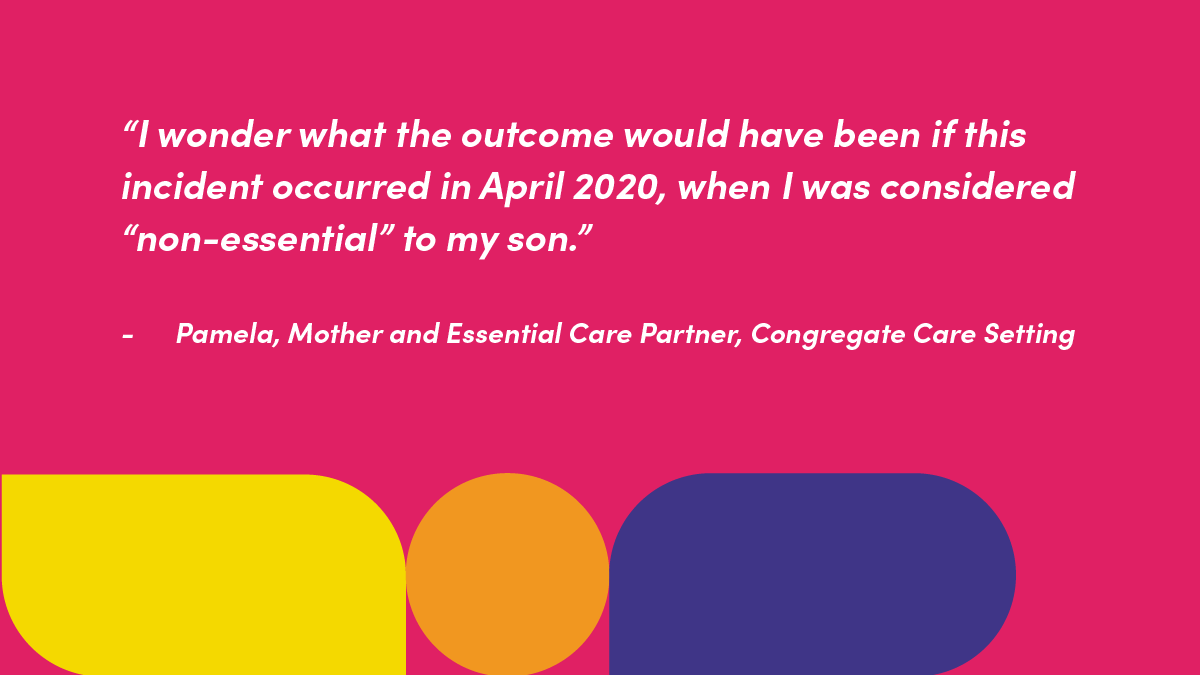 Bringing Evidence to Life and Busting Myths through Stories
Hear first hand from Essential Care Partners and healthcare professionals the difference ECPs make as they tell their stories that bring evidence to life and bust some common myths (Bringing Evidence to Life and Busting Myths through Stories)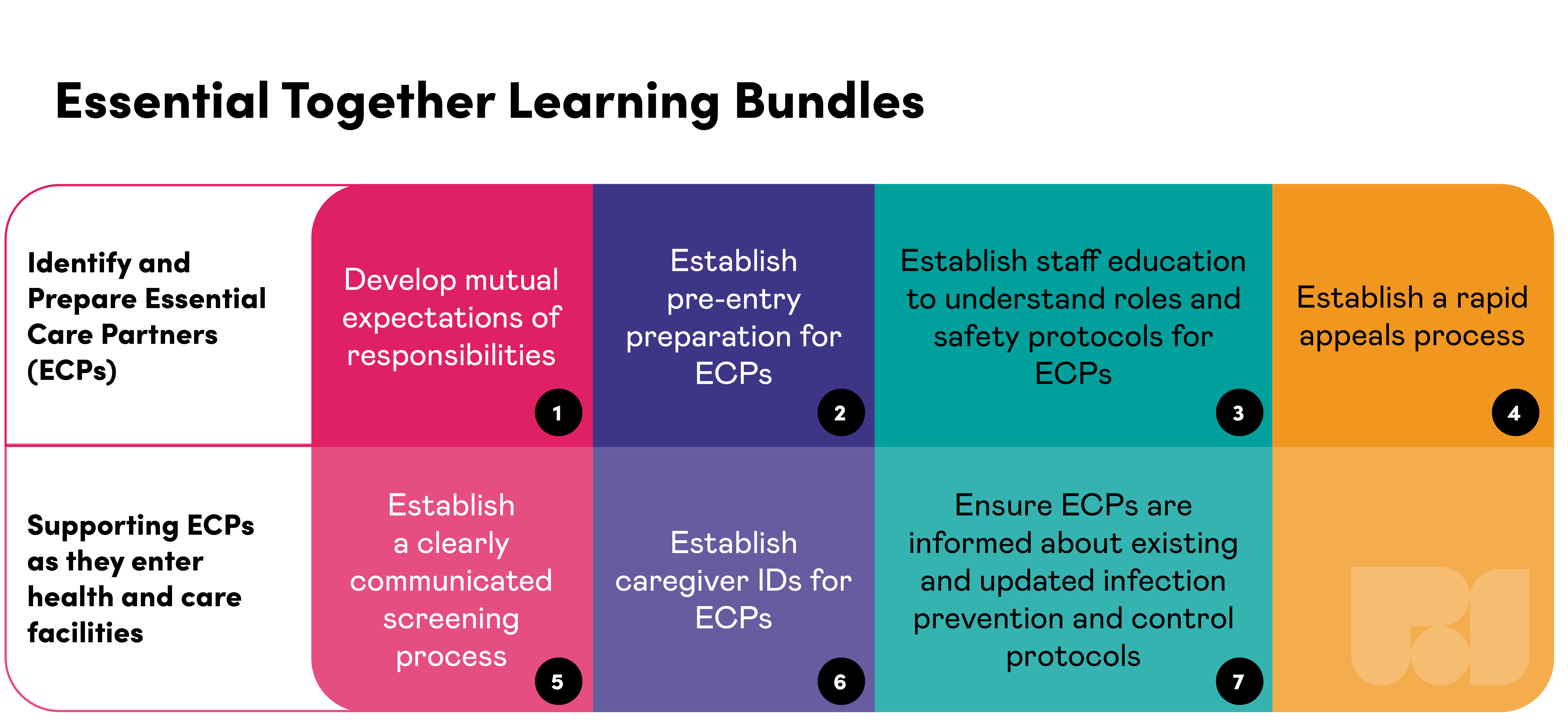 Find out how to welcome and safely reintegrate Essential Care Partners. Visit our Essential Together Learning Bundles
Learn more about the Essential Together Program, pan-Canadian Huddles, the Pledge and the Learning Bundles.
Essential Together Tools and Resources for health and care and leaders
Use the Essential Together Tool to identify your organizations strengths and improvements to reintegrate Essential Care Partners
1 Farmanova, Elina, Maria Judd, Christine Maika, and Graeme Wilkes. "Much More Than Just a Visit: A Review of Visiting Policies in Select Canadian Acute Care Hospitals." Canadian Foundation for Healthcare Improvement (2016). Retrieved from https://www.cfhi-fcass.ca/docs/default-source/itr/tools-and-resources/better-togetherbaseline-report.pdf 22
2 Canadian Foundation for Healthcare Improvement. "Policy Guidance for the Reintegration of Caregivers as Essential Care Partners."(2020). Retrieved from https://www.cfhi-fcass.ca/docs/default-source/itr/tools-and-resources/policy_guidance_en.pdf?sfvrsn=292a980e_4
3 Canadian Foundation for Healthcare Improvement. Evidence Brief: Caregivers as Essential Care Partners. (2020). Retrieved from Evidence Brief: Caregivers as Essential Care Partners